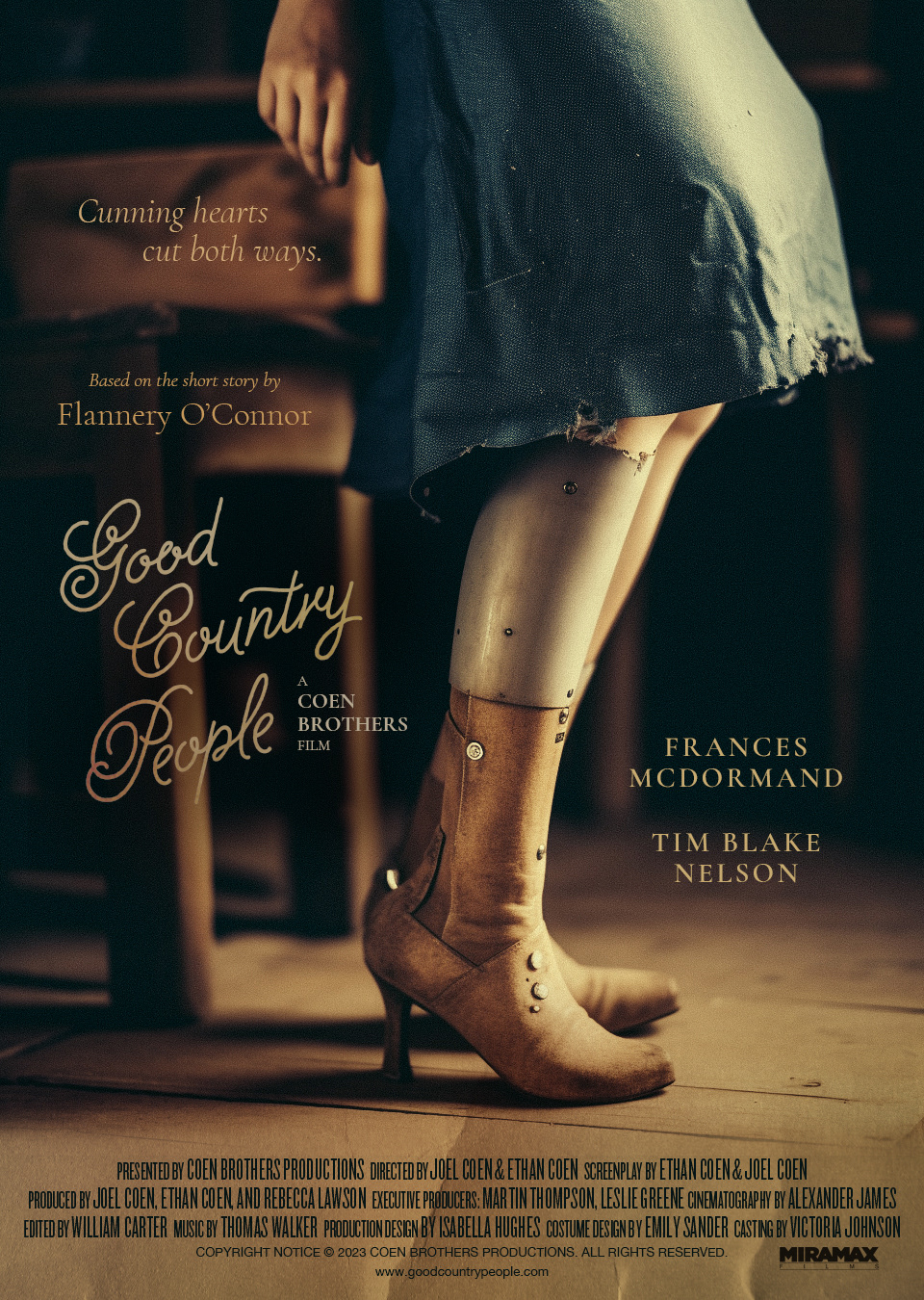 Flannery O'Conner + Coen Brothers + Frances McDormand + Tim Blake Nelson
As an experiment in AI image generation, I used Midjourney to make visuals for a movie that doesn't actually exist. I took inspiration from Flannery O'Connor's "Good Country People" and created a movie poster and character photos. I cast a "young" Frances McDormand and a "young" Tim Blake Nelson as Hulga and Manley.
"Good Country People" is a story by Flannery O'Conner, set in the 1950s American South about Hulga, a smart woman with a prosthetic leg, and Manley Pointer, a Bible salesman who's not as innocent as he seems. (I'd love to see the Coen Brothers tackle some Flannery O'Conner.)
It actually took quite a bit of experimentation to coax Midjourney into making the image for the poster, but I like how it came out, even if it's not exactly as described in the book. I appreciate how cool AI image generation is and the possibilities it opens up for creative projects.
🎥📸😄